Savino Advisory Group knows how daunting the task of securing retirement income can be these days. Fortunately for their clients, they have over 25 years of expertise in helping people answer and overcome this challenge. They know each client has different financial needs that require individualized planning. Savino Advisory Group specializes in securing monthly income for their clients' retirements, to make those years the very best they can be.
Long-Term Care is the No. 1 unfunded risk in retirement. Savino Advisory Group shows their clients how to fund coverage that gives them benefits when needed, allows them to change their mind and receive their premiums back. Also, they can choose to have a death benefit for their heirs if the coverage isn't needed.
Keeping some retirement assets in the market provides a hedge against inflation. At the same time, protecting those assets against market downturns is vital. Savino Advisory Group implements Stop-Loss triggers to make timing the market unnecessary.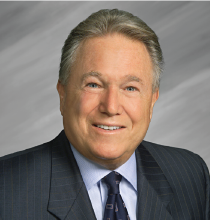 With an MBA in Economics and Finance, Tom Savino developed his passion for understanding the best ways to manage money early on in his career. As a Qualified Kingdom Advisor, Investment Advisor Representative and Fiduciary, Tom has licenses to offer life, health and long-term care insurance, professionally managed money, retirement and estate legacy planning, making Savino Advisory Group the answer for people with all sorts of differing financial challenges. In addition, his clients often provide testimony on the integrity with which Tom manages his practice.