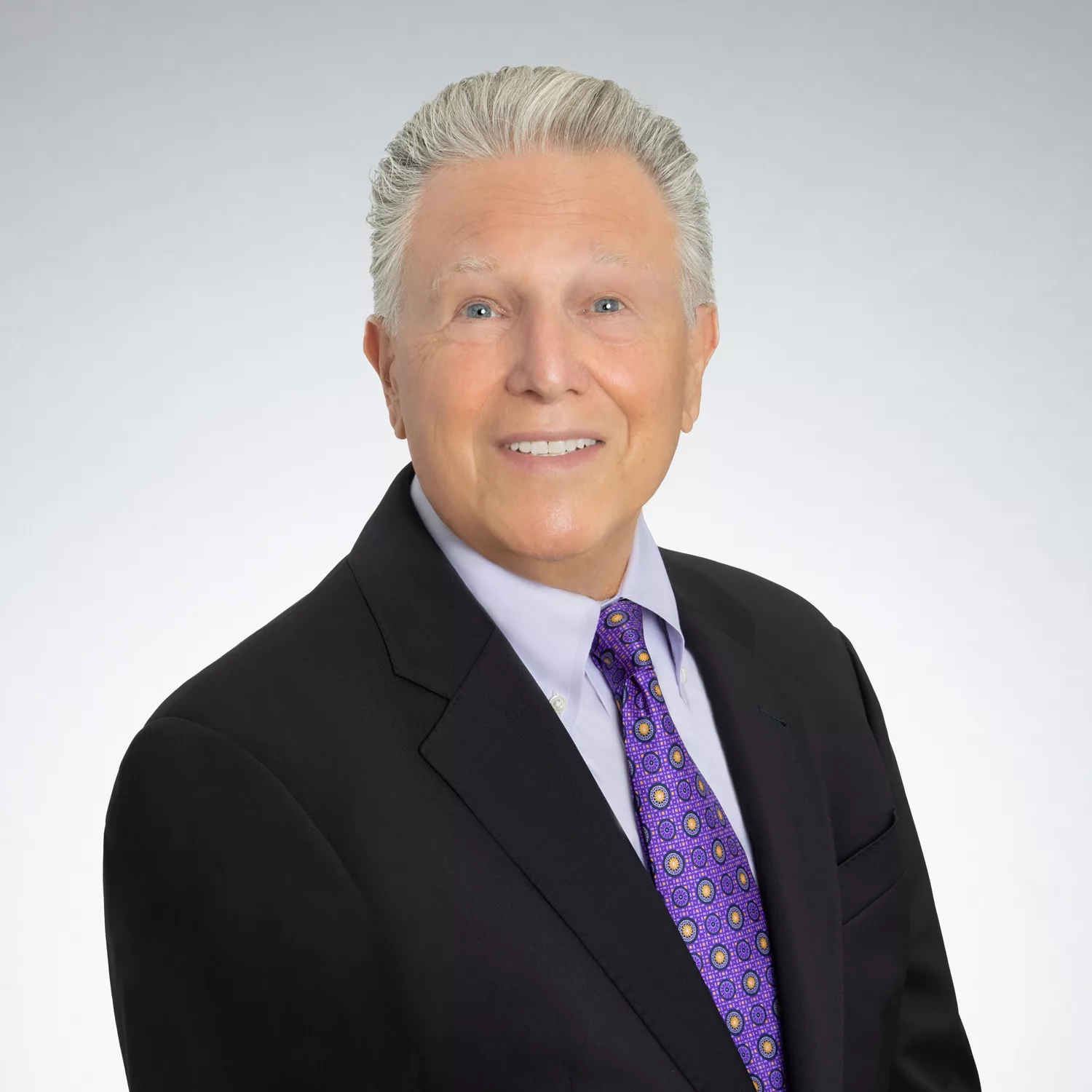 TOM SAVINO
Tom Savino knows what it means to start from the bottom and, with hard work and perseverance, achieve the goals that bring security and peace of mind to families. He was born and raised in New York, where fond memories were made enjoying the mountains, beaches, city and famous sports teams. His father's hard work in the ice business was lost and he had to start over as a small business owner to support his wife and five children. This experience taught Tom that "what you have today is not guaranteed to be there tomorrow." He developed a long-range view of planning that encompasses guaranteed income and managing risk to prevent the catastrophes that can occur in retirement.
With an MBA in Economics and Finance, Tom went to work in the aerospace industry where he excelled as a contracts negotiator for various manufacturers. When a downturn in the industry forced him to change careers, he started in financial services as a stockbroker. Seeing how clients anxiously attempted to control their fortunes, Tom realized that there was a better way to build a retirement nest egg. He then began helping families prepare for their later years with a sound plan in place that eliminates the need to watch the market ups and downs every day.
He has worked hard to expand his knowledge and expertise and is a Qualified Kingdom Advisor, Investment Advisor Representative and Fiduciary with licenses to offer life, health and long-term care insurance, professionally managed money, retirement and estate legacy planning. He started Savino Advisory Group with his wife Joan to help others grow and protect their hard-earned savings. For the past 29 years, Tom has helped over 5,000 families prepare for a successful retirement. He faithfully adheres to Warren Buffett's Rule No. 1: "Never lose money!" At the core of each retirement plan Tom develops is providing secure income and peace of mind.
Many of Tom's clients have confirmed his expertise:
"You saved my life!"
"He explained how everything works and gave me peace of mind that whatever the future brings, I will have enough."
"The thing I appreciate the most about the Savinos is their personal care for their clients."
"We found Tom to be a man of integrity and we appreciated his wisdom, advice and honesty. We took his advice, made adjustments he recommended and we are now looking at retiring within the next two years."
"We can happily say we are not fearing or dreading the event [retirement] but looking forward to it knowing we're more financially prepared due to his help and godly advice."
"Tom and Joan guided us through the process in a thorough and professional way. We came up with a terrific retirement plan and we are now enjoying the good life."
"Tom and his wife Joan 'invest' in their clients way beyond the scope of sound tax and investment advice. For example, when our business took a sudden downturn and our financial picture was upside down, they not only provided excellent counsel for a course correction, but spent time encouraging us on a practical and personal level. Every year we've seen them do the same thing for many other clients. Their integrity is rock-solid and we just wouldn't trust anyone else with our financials."
Tom carries his passion into his ministry, helping those in his church to find financial freedom and become generous givers to those in need. Tom and his family know the joy of being good stewards of the resources God has entrusted them with, and they enjoy the beach, the mountains, travel and entertaining together.
Tom is a life-long New York Yankees fan, and is well-versed in most sports. His favorites, besides the Yankees, are football (NY Giants), basketball (Lakers) and tennis (any Grand Slam tournament). He also loves working out and enjoys the fitness and health that come from staying active.